The opening ceremony of the Tokyo Olympics is only six days away.
In order to liven up the Olympic Games, a huge mural has been painted on a building in front of Tokyo Station, and it has been on display since today.
 Painted on the walls of the Marunouchi Building and the Shin-Marunouchi Building in Tokyo's Chiyoda Ward, both over 100 meters high, the two murals are a pair of energy-themed works created by artist Tadanori Yokoo and his daughter, painter Mimi.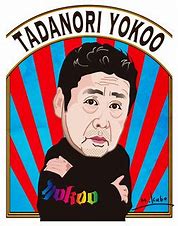 Yokoo's work depicts water by arranging photographs of waterfalls, while Mimi's work depicts fire by drawing animals and other objects.
The mural was made by attaching special sheets of glass to windowpanes, and is said to be one of the world's largest works of art displayed in a public place.
The mural will be on display until 5 September.