The ""Meet the "ONE PIECE"" (Shibuya Cast)," a goods exhibition that displays and sells goods from 25 years of the popular manga "ONE PIECE" and tours around Japan, and the ""Meet the "ONE PIECE"" Business Trip Edition at RAYARD MIYASHITA PARK started on July 23rd in Shibuya.
It will be held until August 21.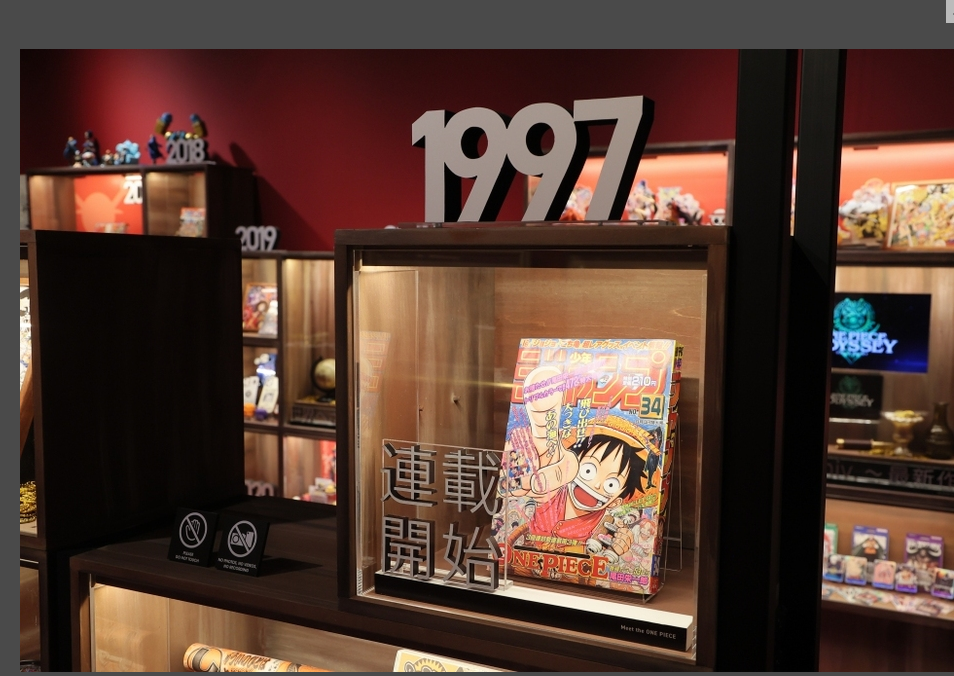 A giant gasha appeared in the atrium on the second floor of "RAYARD MIYASHITA PARK" South. The 10,000 faces of the unique characters that Eiichiro Oda has drawn in the first 6060 volumes of his manga series have been carefully selected and made into can badges. Also on display are the 3,463 "pen nibs" used by Mr. Oda in creating these faces.
 A pop-up corner appears in "THE SHIBUYA SOUVENIR STORE" right in front of the area where the giant gasha appears.
You can purchase 25th anniversary commemorative goods and limited-edition goods only available at the "Meet the "ONE PIECE"" event.
リンク