Hiroyuki Nishimura, 45, a businessman and founder of 2channel, updated his Twitter account on March 13.
He replied to a post by Japanese national team soccer defender Yuto Nagatomo (36=FC Tokyo) congratulating his wife, TV personality Airi Taira, on her 38th birthday, and the response was very positive.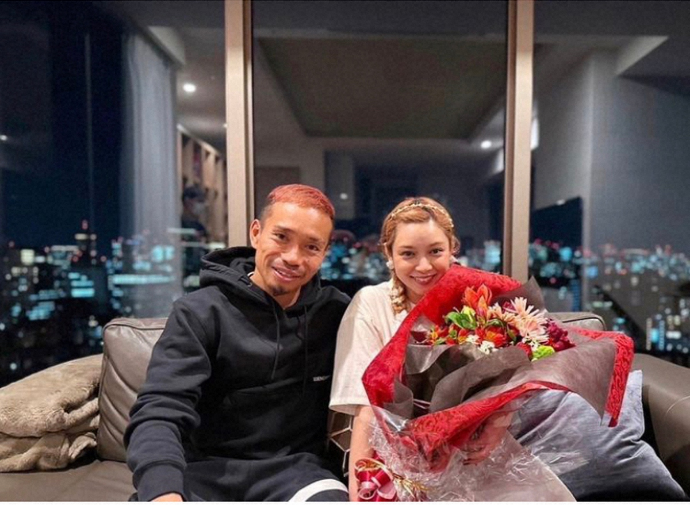 Nagatomo reported that his wife, Airi, celebrated her birthday on the 12th, and said, "I don't think I could have made it to my fourth World Cup without her. She has been such a huge support. You are a true mental monster. Thank you for everything," he posted. The happy couple shared a shot of the two of them together.
 To this post, Hiroyuki wrote, "I felt their faces were coming to resemble each other." and replied by mentionsing Nagatomo and Taira's accounts.
It's said that if you lean on each other for many years, your faces start to look alike, isn't it?