Hiroyuki Nishimura, 45, businessman and founder of 2channel, appeared live on ABEMA's "Abema Prime" (Monday-Friday, 9:00 pm) on the 11th. He referred to the sharp appreciation of the yen.
 The yen surged against the dollar on the London foreign exchange market on the 11th, temporarily reaching 138 yen to the dollar, the strongest level in about two months.
The yen appreciated by more than 7 yen in one day from the 10th.
The slowdown in U.S. price hikes has led to speculation of a slowdown in the pace of interest rate hikes.
The Nikkei Stock Average (225-class) on the Tokyo Stock Exchange rebounded sharply as fears of an economic downturn receded.
It recovered to the 28,000-yen level for the first time in about two months.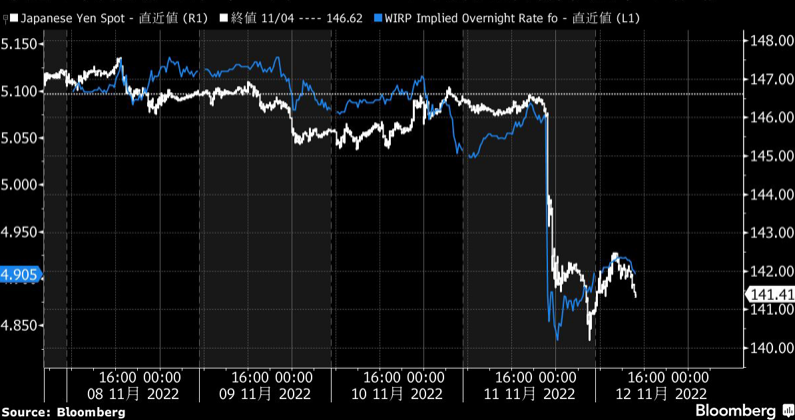 Despite the sharp appreciation of the yen, Hiroyuki commented,
"The structure of the Japanese economy and the U.S. economy have not changed that much. Therefore, I think the yen will slowly weaken again in a matter of time."
The yen has moved significantly from 151 yen to 138 yen in less than a month, and I think there may be some intervention by the Bank of Japan.
Right now, the yen is being viewed as a short.