Nintendo will release the international version of "Indie World Showcase 8.11.2021" on August 12 at 1am.
 "Indie World Showcase" is a program that introduces indie titles developed for Nintendo Switch and other platforms with videos.
The program will be in English, but some titles will be announced when they will be available in Japan.
The overseas version of the Indie World Showcase 8.11.2021 will be broadcast from 1am on Thursday 12 August.
The information is for overseas and the explanation is in English, but please watch it if you like.
After the broadcast, we'll tweet about when some of the games will be available in Japan. #IndieWorld https://t.co/ghMQ6mmRRC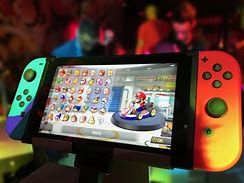 Indie World (@IndieWorldJP) August 10, 2021