The new "Dragon Ball Super Hero" movie, which opened on June 11, has surpassed one million viewers in the first 12 days of its release. The movie is now in theaters.
The latest video of " Dragon Ball Super Hero" was released on June 11, 2012. I could watch that scene over and over again…" "That scene grabbed me right from the start! The scene at the beginning of the movie received a lot of enthusiastic comments. In response to the popularity of the scene, 5 minutes of the scene will be premiered tonight at 18:00 on Toei's official YouTube channel.
 Not only Dragon Ball fans, but also those who are unfamiliar with the "Red Ribbon Army" or do not remember it, will be able to enjoy the movie even more by watching this video.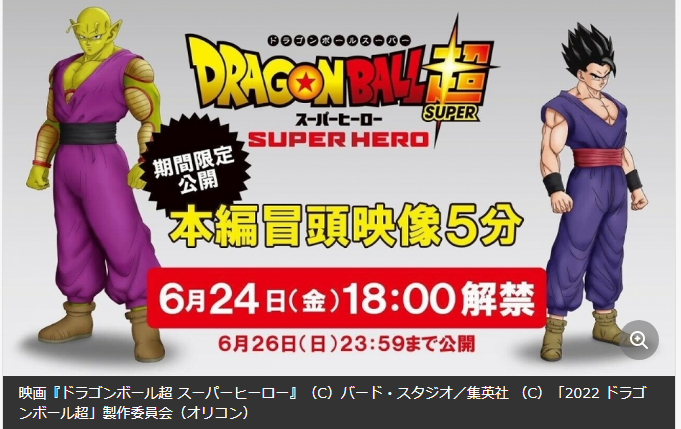 "Dragon Ball Super Hero" Synopsis
 The Red Ribbon Army, an evil organization that was once destroyed by Son Goku. Those who succeeded the will of the Red Ribbon Army created the new strongest artificial human, Gamma-1 and Gamma-2. They call themselves "superheroes" and begin to attack Piccolo, Gohan, and others… What is the purpose of the new Red Ribbon Army? Awaken now to the danger that looms! Superheroes!