Although the Corona epidemic continues to spread in Japan, events that were not held until last year are scheduled to be held this year.
One of the World's Largest Anime Events
Against this backdrop, a series of events will be held in 2022 for the first time in nearly three years since spring: "Anime Japan" 2022, one of the world's largest anime events, will be held at Tokyo Big Sight for two days on March 26 and 27.
"Anime Japan 2022" Shunsuke Nakajima, General Producer :
I think it has been two years that everyone has been struggling. It was a long time.
The 2020 event was cancelled and the 2021 event was held online, but this time the decision was made to hold the event with an audience. Therefore, numerous infection control measures have been taken.
"Anime Japan 2022" Shunsuke Nakajima, General Producer:
Booths are spaced apart and ventilation measures are being taken. We haven't actually set up a food court either.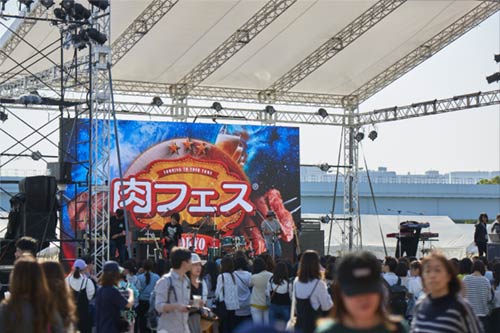 GW "Meat Fest" is also back.
Other events to be held for the first time in three years include. A popular Golden Week event, "Meat Fest" in Odaiba, Tokyo, will return (April 28-May 8, 2022).
The person in charge of the event explains why it was held.
Mr. Tsuneta Kawamura, "Meat Fest" Management Office:
The lifting of measures to prevent the spread of the disease is one factor in our decision.In recent years, restaurants and event organizers have been facing a difficult situation, and we have been searching for a way to hold the Meat Fest, which led to the announcement of the event.
I hope this will be a good opportunity for many events to be held in the spring and beyond.