After being out of action since October due to injury, Makoto Hasebe has returned to set a new record as Frankfurt's oldest outfield player in the Bundesliga. The Iron Man, who turned 39 this year, continues to be an important part of Frankfurt's defense, even though he is a veteran. Here is a look back at February as the former Japan midfielder continues to break Bundesliga records.
A dominant performance that lived up to the name "Kaiser"! Against Hertha Berlin (February 5)
In his second game back after a long layoff, Hasebe put in an impressive performance. On this day, Hasebe played as usual in the middle of the back three as a libero. In attack, Hasebe was able to break down Hertha Berlin's press with long and short passes against their compact defensive formation. His accurate flicks to the left and right kept the team's passes flowing.
He was also excellent on the defensive side of the ball, and in the 23rd minute, while being blocked by a strong opponent, he used his starting position to immediately extend his leg to block a shot. This is the kind of skill that can only come from an experienced player. Hasebe's defensive performance was also solid, and the local Frankfurter Rundschau newspaper gave him the highest rating on the team.
After seeing Hasebe's excellent play in this match and the following DFB Pokal game, former German national team player Bastian Schweinsteiger said, "If Hasebe continues to play like this, I'll extend (his contract), extend, extend! If Hasebe continues to play like this, we will extend [his contract], extend, extend!
Despite a good fight, the result was disappointing… Cologne (February 13)
Much attention was focused on how well the experienced defense led by Hasebe would be able to stop Cologne's counterattacks, which is Cologne's forte. There were probably a number of fans who were concerned about Hasebe's selection, especially since coach Glasner tends not to play him against teams that have fast and physical players up front. However, Hasebe's performance put those fears to rest, as he made an excellent tackle to deny an opponent who had slipped in behind him in the 13th minute, and in the 61st minute, after a series of flowing maneuvers, he made a mistake in the opponent's half. In the 70th minute, a counter-attack resulted in a one-on-one with an opponent, and in a desperate situation, Hasebe unfortunately slipped and was directly involved in the goal. In the 80th minute, Hasebe was substituted and the team lost 3-0. Hasebe, who had been performing brilliantly since his return to the national team, was given a poor review by the local press on this occasion.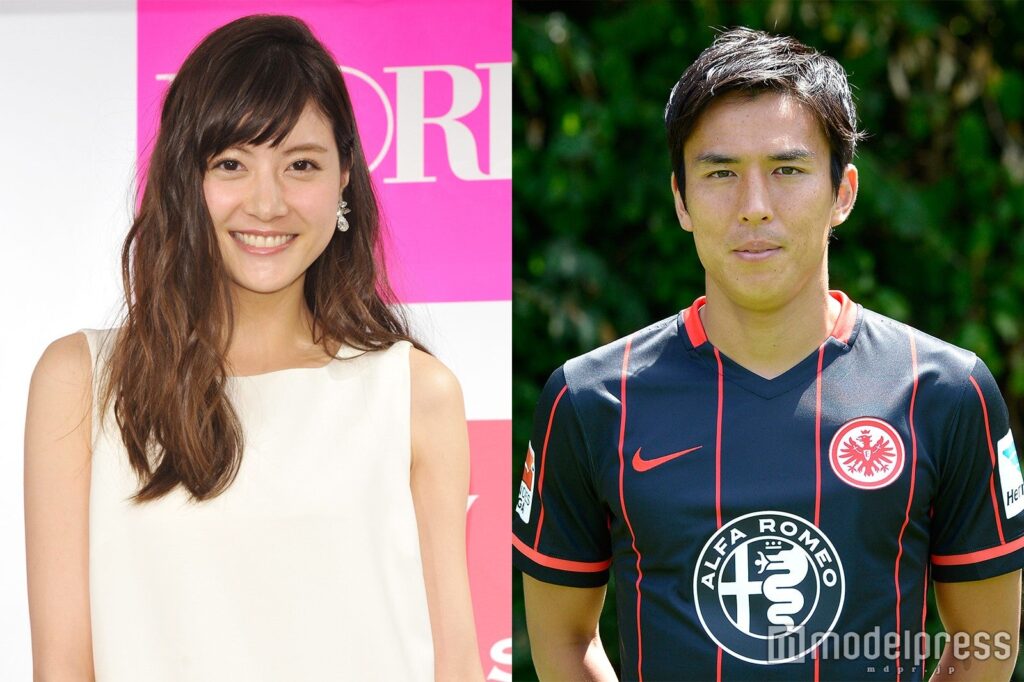 He's been consistent in big games! Against Leipzig (February 26)
Hasebe started at libero for Leipzig, who boast the country's best counterattack. In the 27th minute, Hasebe saved the day with a last-ditch interception. Had he not hesitated to jump out of the way, Frankfurt would have lost the match.
The team's experience and concentration helped them avoid a last-minute goal, but they were still two goals down at the half. The team fought back in the second half, but it was not enough and the team lost 2-1. Hasebe, however, was named the team's second best player by the local newspaper for his consistent performance that day.
Hasebe's current contract runs through the summer of 2023, but many club officials and fans want him to extend his contract as a player. According to the contract he signed last year, Hasebe has the right to decide if he wants to continue for another year, but he said during the winter break this year, "If I don't feel very good, I'll quit. Hasebe's performance in March will determine whether he moves on or not. The "legend" of Bundesliga history will be one to keep an eye on in March, and Hasebe's performance in March will determine whether he moves on or not.