There are many hot springs in the countryside of Kyushu, where I live. Nowadays, I don't think there is a house without a bath at home, but baths at home are, after all, very small.
We often just take a quick shower, but when I was in elementary school, there were no showers, and we used to take a bath in the bathtub every day.
I don't know when, but I feel that the custom of taking a long soak in the bathtub has disappeared from Japan.
In cold winters, we want to take a relaxing bath in the bathtub, but not only in winter, we want to do it all year round.
I think what confuses people from other countries is the idea of being naked in public. There are hot springs all over the world, and you can see people wearing bathing suits on TV, but Japanese people do not wear bathing suits.
Necessities
Most onsen are equipped with body soap and shampoo, so there is no need to prepare them.
Towel
Towel is a necessity. Cover your front with this. Some people do not cover their front. There is no rule that says you have to cover your front.
Shaving
This is true for men, but if you shave, you must prepare a shaver. Of course, you can buy one for a few hundred yen. If you don't shave, you don't need one.
Change of clothes
If you are going to change into new underwear after leaving the onsen, you should prepare a change of clothes that has already been washed. If you don't want to change your clothes, you don't need to do so either.
Bath towel
This is a towel to wipe yourself with when you get out of the onsen.
A bag to hold your towel, change of clothes, and bath towel. If it's too big, it won't fit in the coin locker, so something small would be good.
How to enter an onsen
Don't go into the onsen straight away. Before entering the onsen, you should rinse off your privates in the onsen and wash your body in the tub at least once. This is a basic rule.
2.Do not put a small towel in the bathtub. This is also an important basic. This is an act of hygiene. It is said that if you cool the towel with water and place it on your head, you will not get faint. I feel embarrassed to put a towel on my head, so I put it in a place where it won't go into the bathtub. I only bring my own towel, so I never forget it.
That's all.
It's easy, isn't it? The rest is supplementary information.
Be careful not to go into the sauna for too long or you will get dehydrated. I've heard many stories of people collapsing and calling an ambulance after spending a long time in a sauna due to poor circulation. It's not a contest of endurance, so for example, you might want to go in for ten minutes, take a break for five minutes, and repeat that four or five times. Be careful not to get dehydrated. I think cold water is available for free.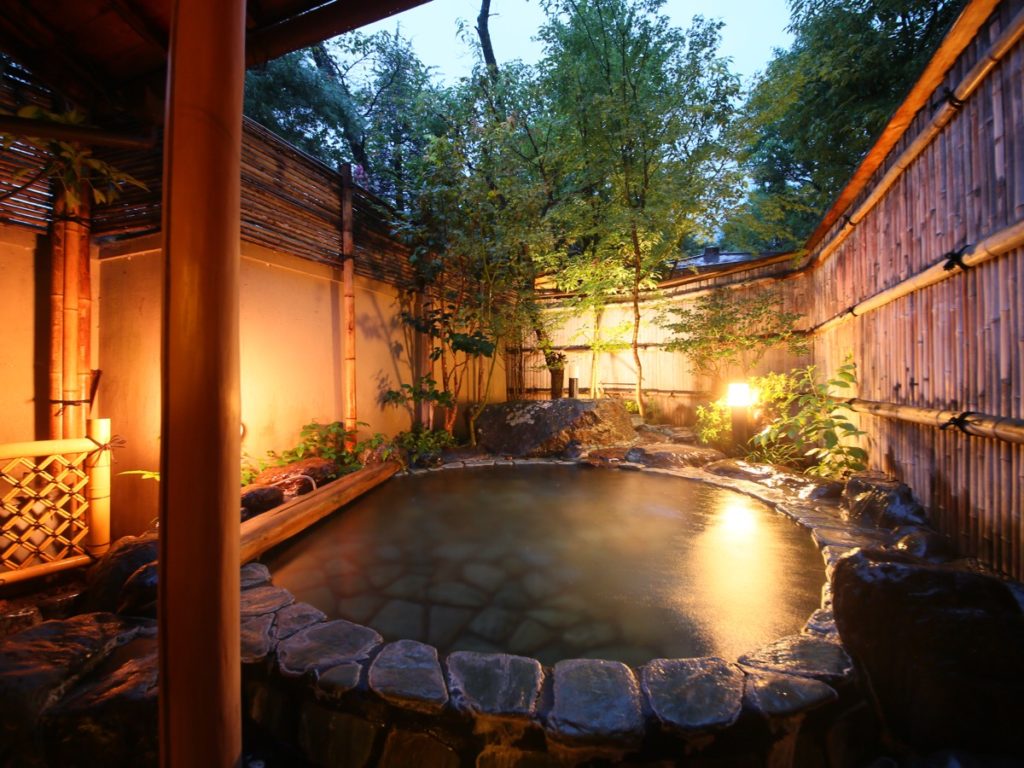 One of the most difficult things for a foreigner to do is to get naked in front of strangers. The same can be said for adolescent Japanese who are not used to this. I just cover my front with a small towel, but it doesn't have to be well hidden either. When we are naked, we are all the same. There is nothing to be ashamed of.
When I am in a hot spring bath with a foreigner, I sometimes speak to him in poor English. The onsen culture is also a place where communication takes place. When Japanese people talk to you, it's just a friendly greeting, so you don't feel intimidated.
Nowadays, we often have to wear masks wherever we go because of covid-19, but no one wears masks in the hot springs. I have never heard of any reports of clusters in hot springs.
I wear glasses. I can't see without them, so I go in with them on. The glasses get fogged up, but once they are in the hot spring, I can see.
Finally, when you get out of the onsen, if you take a shower, the onsen will be meaningless. The ingredients contained in the onsen will be washed away by the fresh water. It is better to wipe yourself off with a small towel that has been wrung out well. As for your glasses, please rinse them well with water as they may be damaged if they are still covered with the ingredients of the hot spring.
So, I'm going to go to the hot spring today. It costs about 500 yen ($5) in the countryside. Some of the famous hot springs cost about 3000 yen. But for me, a 500 yen hot spring is enough.
After all, the outdoor hot spring is the best. Feeling the cool air on your face while looking at the scenery outside will refresh your mind.
To all the foreigners out there. When covid-19 is over and you are in Japan, please come and enjoy an onsen. It is a part of Japanese culture.