Hiroyuki Nishimura, 45, aka Hiroyuki, the founder of the online bulletin board "2channel" and a businessman, updated his Twitter page on April 2.
He quoted from an article in the Ryukyu Shimpo Digital newspaper on the same day titled "High school student in Okinawa City goes blind: Prefectural police suspect contact was intentional and send him to prosecution for assault and battery on a special public official.
On Twitter that day, citing the article, Hiroyuki stated, "A lot of young people rioted in Okinawa and moved the government." He then went on to develop a theory that "if it is an important incident close to home, young people will stand up in Okinawa as well."
In January this year, a high school student riding a motorcycle on a street in Okinawa City collided with a police officer of the Okinawa Police Department, who was on guard with a baton in his hand. The high school student injured his right eye and ran away.
The high school student told his relatives that the police officer suddenly came out of the darkness and hit him with something like a baton.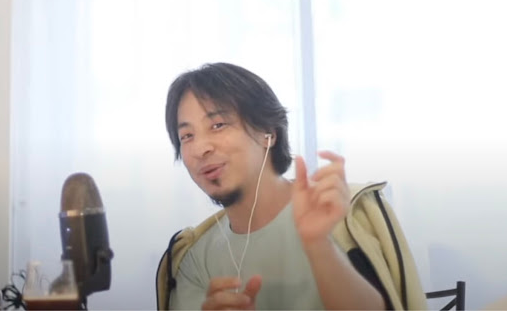 Immediately after the incident, the Okinawa Prefectural Police received a flood of criticism for seriously injuring a civilian, and the incident drew attention as the "Okinawa Police Riot," with many boys gathering in front of the Okinawa Police Station and throwing stones at the police.
The newspaper reported that the Prefectural Police's Investigation Section 1 decided to send the police officer to the police station on suspicion of assault and battery on a special public official on November 2.
Hiroyuki also took an interest in the case.
I think the Okinawan youth who stood up to the power of the police did a brave thing.
I think it is a big mistake to think that the police can get away with anything.
リンク